Some tutorials are intended for the evaluation version, while others will require the full registered version.
Because some tutorials require a specific feature, check each tutorial for the minimum required SusProg3D version.
In all cases, the latest V4.517M (Build 842.12) will be OK.
The Excel tutorials require a specific version of Excel. Check the supported versions of Excel here.
Excel2007 and later
Excel2003 and earlier
SusProg3D - Suspension by Design
Version 4.84 23/08/2007
---

JOIN the SusProg3D Mailing List and be kept informed on the latest developments
We DO NOT sell, hire or loan names and address to other organizations My Privacy Policy

© 2012 Beven D Young All rights reserved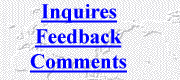 This page was last modified: