SusProg3D - Suspension by Design.
===================
Version 4.670 has a number of enhancements.
Thanks to all of those who made comments and suggestions.
In no particular order.
Added the Portal axles.
This is a pre-release version available for testing.
It will install into a separate folder to the production release version so that you can run and compare both versions.
But, any data file saved with this version cannot be opened with any previous version, so work with a copy of your data file.
Thanks to Jan for the suggestion.
Your feedback and suggestions are always appreciated.

Return to SusProg3D suspension types page
JOIN the SusProg3D Mailing List and be kept informed on the latest developments
We DO NOT sell, hire or loan names and address to other organizations My Privacy Policy

© 2012 Beven D Young All rights reserved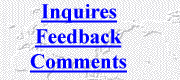 When To Call Me - Current Local Time