>

auto
---
Frequently Asked Questions
This is a list of the most frequently asked questions, .
---
1. Can I pay by credit card over the phone?
2. What other methods of payment can I use?
Fax equire a credit card. Australian customers mailing an order can send their credit card details or a cheque, or money order made out to Beven D Young. Also available Electronic Funds Transfer (EFT) into our bank account, To confirm stock and and the cost of postage Email your phone No and I will phone you back
Sorry unable accept cheques drawn on non-Australian banks,
All prices are in Australian Dollars For International Customers all products send out of Australia are GST Free

3. How long does delivery take (in Australia)?
We use Australia Post Express Post for most parcels and deliver overnight to most major cities and many regional towns, Please allow for two days. Some country areas may take longer.
4. How much is delivery?

Get Directions
Your Starting Address

5. How do you send orders overseas?
Our preference is Australia Post Mail for overseas orders While a little more expensive than other methods, we have found it more reliable and delivery much quicker.
.
7. Do you sell workshop manuals?
Yes, Genuine factory manuals, including reprints Gregorys (Aust), Haynes (UK, USA & Aust), Ellerys (Aust), Chiltons (USA), Clymer (USA) and Intertec (USA).

8. Can you get a book or DVD for me?
In most cases yes if it is in print,

9. What happens if there is something wrong with my order?
WITH EVERY ITEM PURCHASE we offer a 100% guarantee If a book is faulty or damaged, we will GLADLY exchange the book or refund your payment, whichever is your preference.
If you receive a book and it is not what you expect, we will happily refund your payment. PLEASE NOTE notification must be within 14 days AND the book returned promptly in the same condition as received.
DVDs & Videos
If a CD, DVD or video is faulty eg: quality of recording or is damaged, we will gladly replace it or refund your payment, whichever you prefer.

10. Do you stock second hand and out of print books?


11. Can I reserve a title still to be released?

.
12. Do you exchange customer information with any other parties?
The client details we collect is for our information so we can serve you better
WE DO NOT HIRE, LOAN OR SELL client information to any other organizations. Privacy Policy
JOIN Beven D Youngs Mailing List and receive information on latest Books If you have any suggestions, ideas or requests PLEASE USE THE ADDITIONAL COMMENTS BOX: Privacy Policy
OUR CUSTOMERS -
Beven D Young Automotive Books and Software Testimonials

© 2012 Beven D Young All rights reserved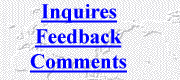 When To Call Me - Current Local Time
This page was last modified: